R2 the inventor
Ryan Williams, originally from the NW, moved to Az in '97 and currently resides in Sedona, Az.
"I love designing software, especially the freedom it allows to create software that makes everyday life easier.
The idea of Imagisizer came in late 2008. I was helping my late mother with resizing images that she wanted to send to her friends through email. She always had problems with sending photos to her friends and family. The emails would always get rejected because of the size or the amount of photos she sent. The camera she had took rather large images for what hotmail or any other email service could handle at the time, so she had to manually resize each photo manually with a Picture Manager, which was definitely tedious.
I would go through each step with her slowly as she wrote it down on sticky note next to her computer so that she would remember how to do it, a frustrating time for both, because she would accidentally lose the note and then we would have to go through the process all over again.
Although now it is a cherished memory I will hold for a long time to come and it definitely makes me smile."
how it all came about
Around that time I had been using a batch image resizer that processed one folder at a time, to one size at a time and that just wasn't cutting it for the website projects I had been working on. I always needed two sets or more of images in different resolutions or needed to convert them also. It always took a long time to setup the batch in the first place, lots of tweaks to the settings and you couldn't save them. It was very complex and I didn't want to overwhelm my mother with the whole process, just to resize the photos she wanted to send.
I then decided to create a product that anyone would be able to use, it would be really easy, straight forward, and fast. So I started developing Imagisizer in early 2009. Throughout the development process I would have my mother test Imagisizer and then make changes based on different things she might need or want functionality wise, all while making it easier for her to use. I then brought a long time friend, Ryan Nichols, in on the project to help with the look, feel, and ease of use aspects. We then released the first version of the software on May 5th of 2010 at $9.95 for the full version and offered a 15 day trial. Within 4 hours of it being released to the public it was cracked and distributed all over torrent sites w/ a fix turning the trial into a full product. This was disheartening to say the least, but we looked at the situation in a positive light as it would get Imagisizer out there and allow people to get used to how powerful the application actually is.
After it was released for a few months we had a review by Softpedia which gave us feedback on how we could make Imagisizer a better product. It was an honest review of what it lacked in features and as a fully rounded product.
The last few years we brought a web designer from London, UK, Timon Pratt, who relocated to Sedona, AZ on board. Since then we have been refining, debugging, and optimizing Imagisizer. We as a team feel we have succeeded in an amazing, extremely fast, easy to use, well rounded product with our new version.
The premise behind Imagisizer has always been the ability to do as many things you may need to do within a few short steps, with ease, save those settings to do later, in just a few seconds, and make it insanely fast ... I feel personally that we have succeeded in doing so.
Our primary goal with Imagisizer is to provide functionality with an easy to use interface, all around solid product for managing image format conversion, resizing, watermarking, and social media integration.
Check it out and leave us feedback on how we can make Imagisizer better for you to use in your day to day life.
software development
We are always interested in your feedback, please use the feedback forms on the contact page to get in touch and we'll be happy to answer any queries you may have.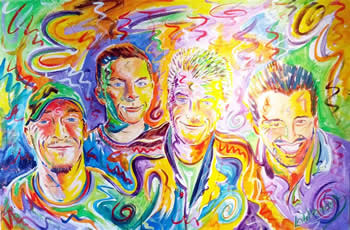 image resizer software
Or indeed if you have suggestions of features you'd like to see added to the software we'd like to hear from you as we are continually looking to improve and perfect this product.